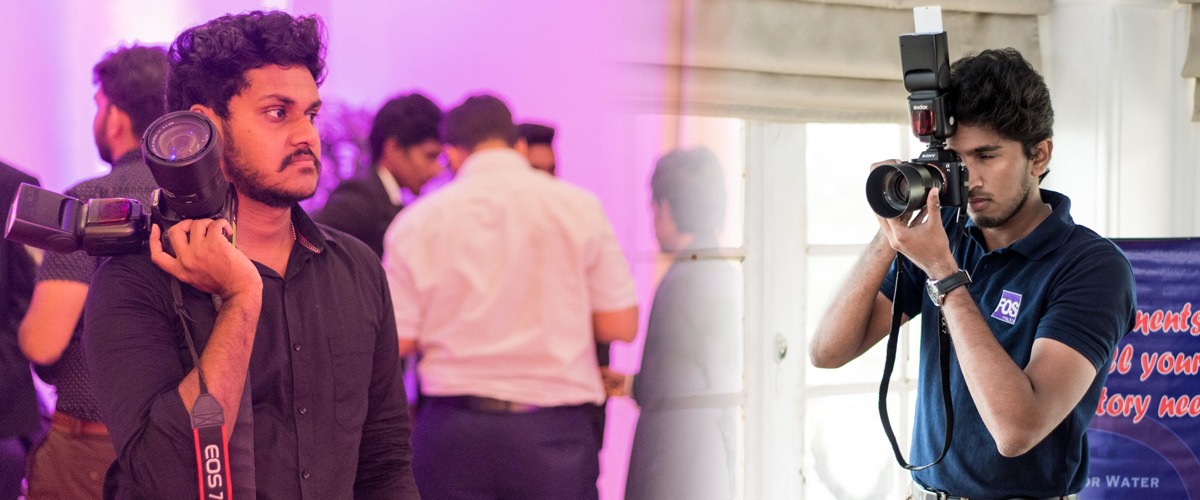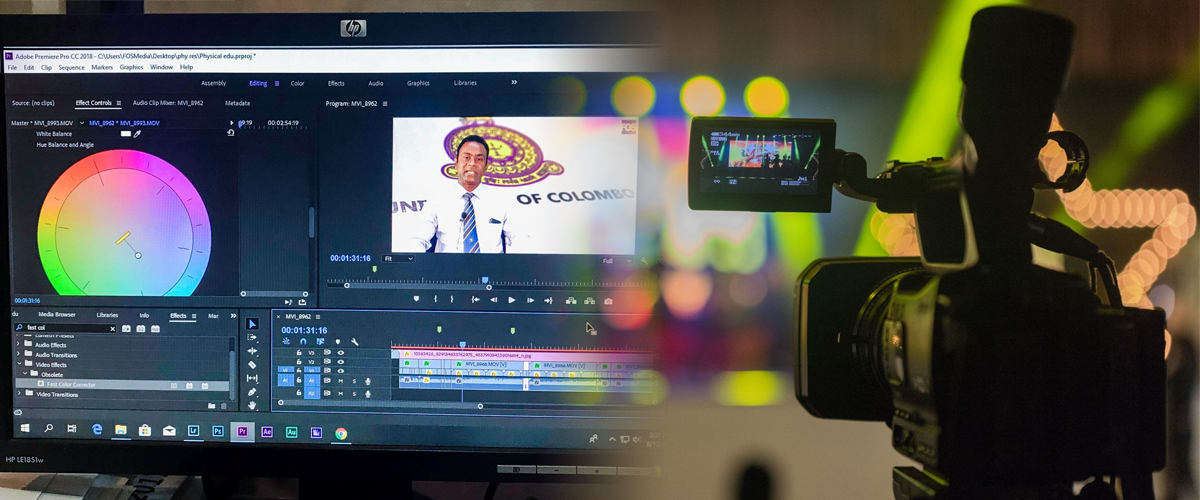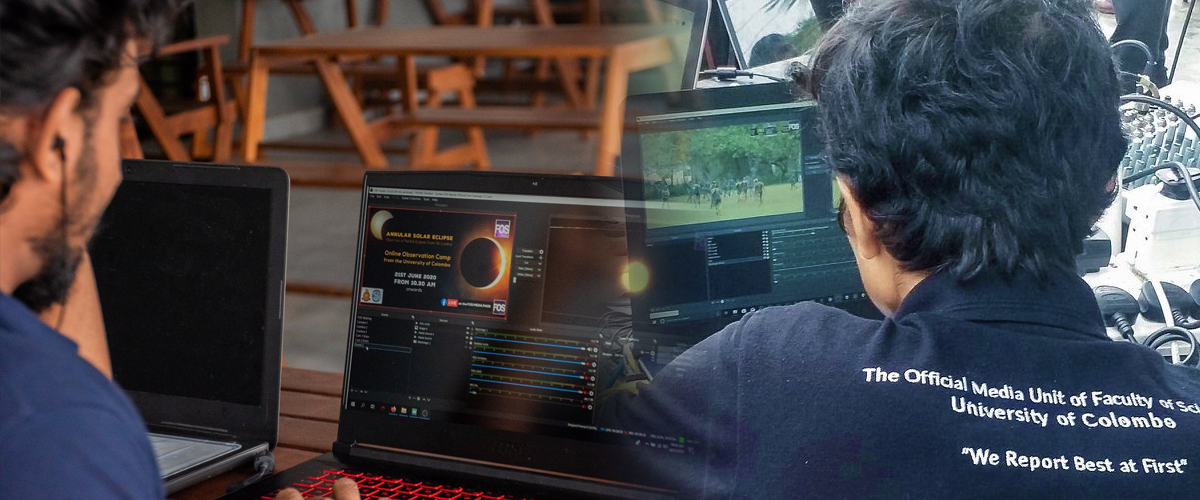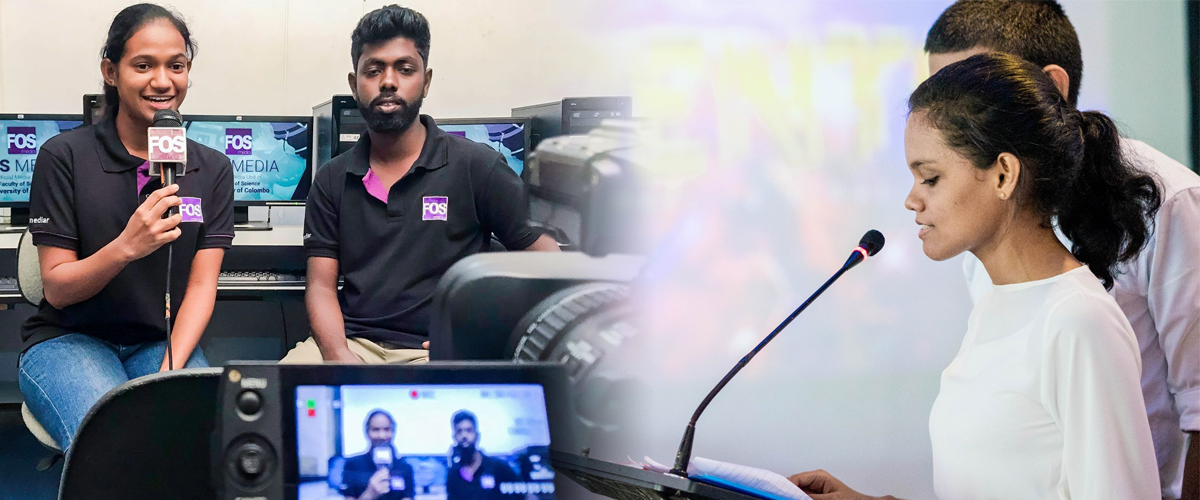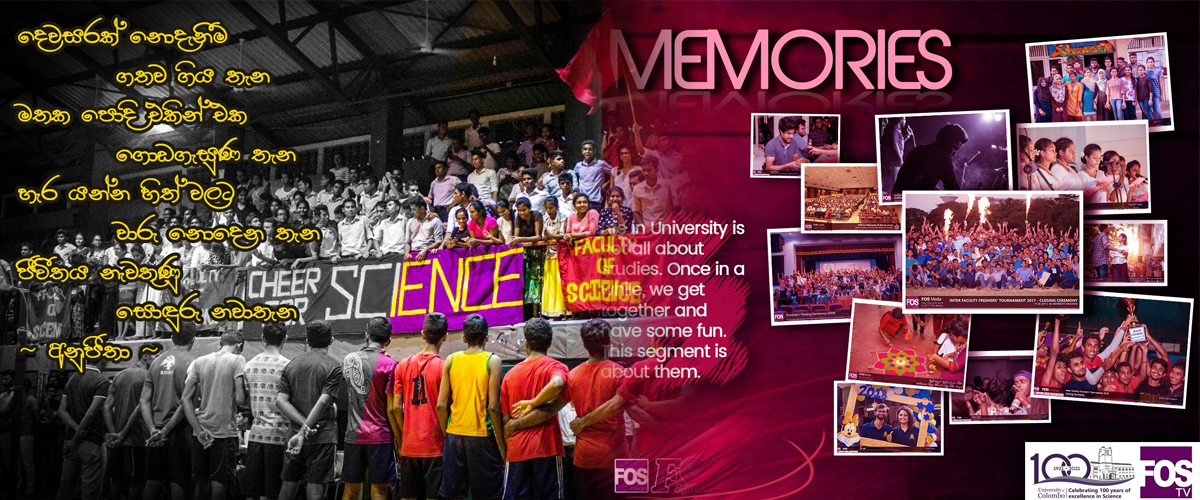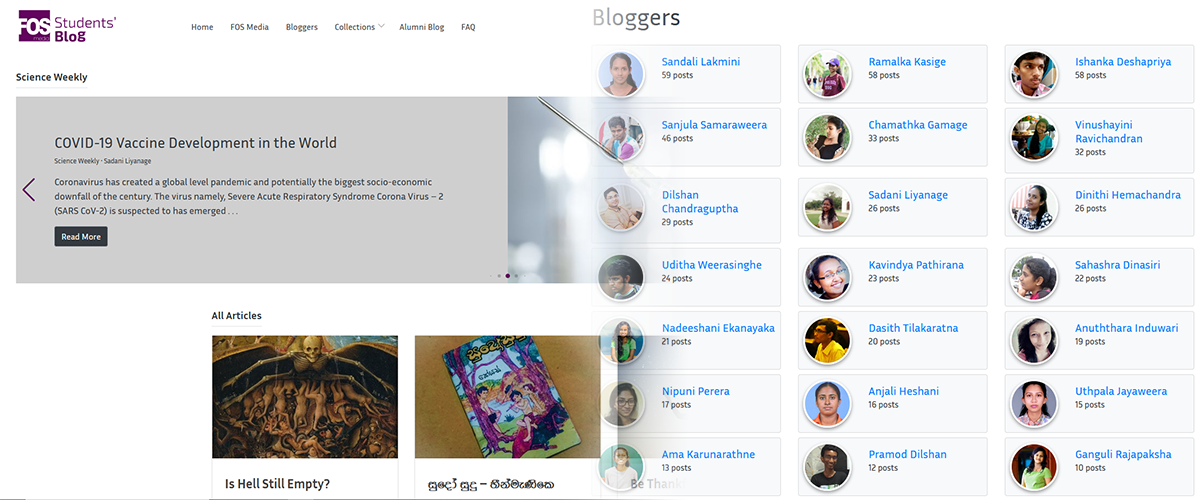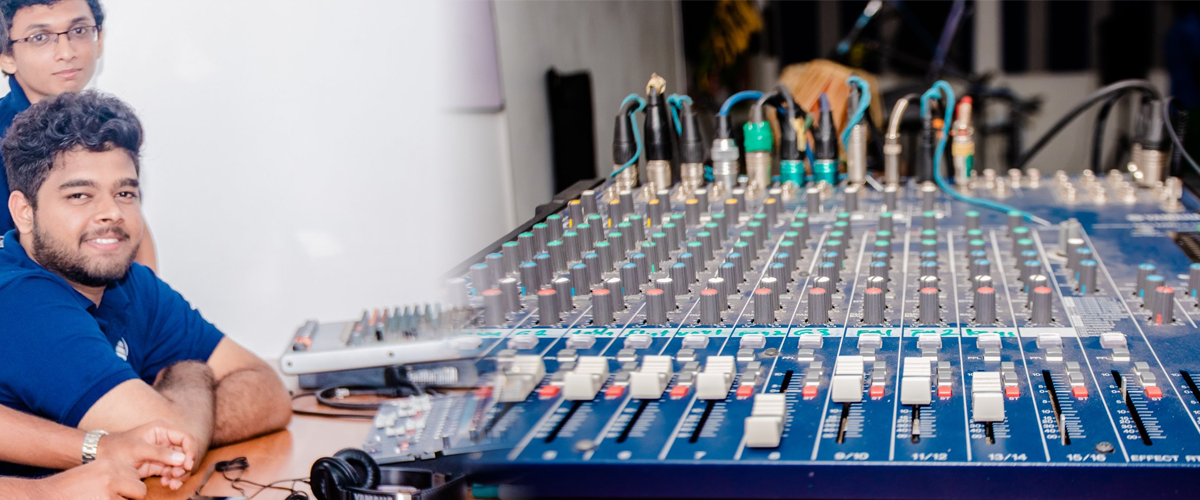 30806383_2035250876489673_5681142453483193370_o-1
We provide university undergraduates a platform to showcase their talents through Blogging, Reporting, Photography, Videography and Announcing.
We strive to connect our university with the world by being a reliable and responsible media unit which adds value to every single achievement of the university while fulfilling our media responsibility.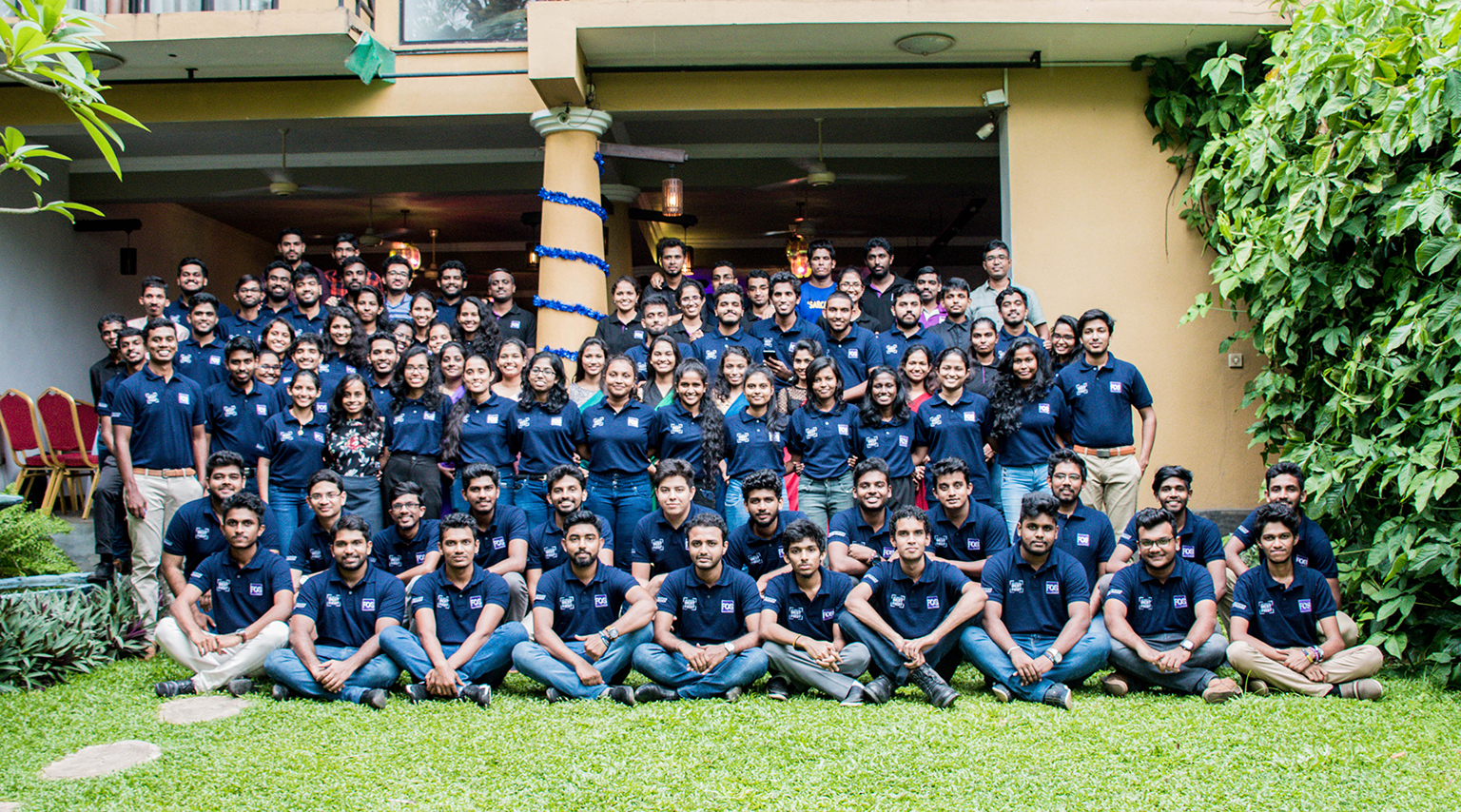 About us
FOS Media is the official media unit of the Faculty of Science. FOS Media also serves as the official media unit of the entire University giving coverage to major events such as Convocations, Annual Research Symposium and University Games. FOS Media is comprised of the Software Development Unit (SDU) staff and the students of the Faculty of Science.
For Freshers

---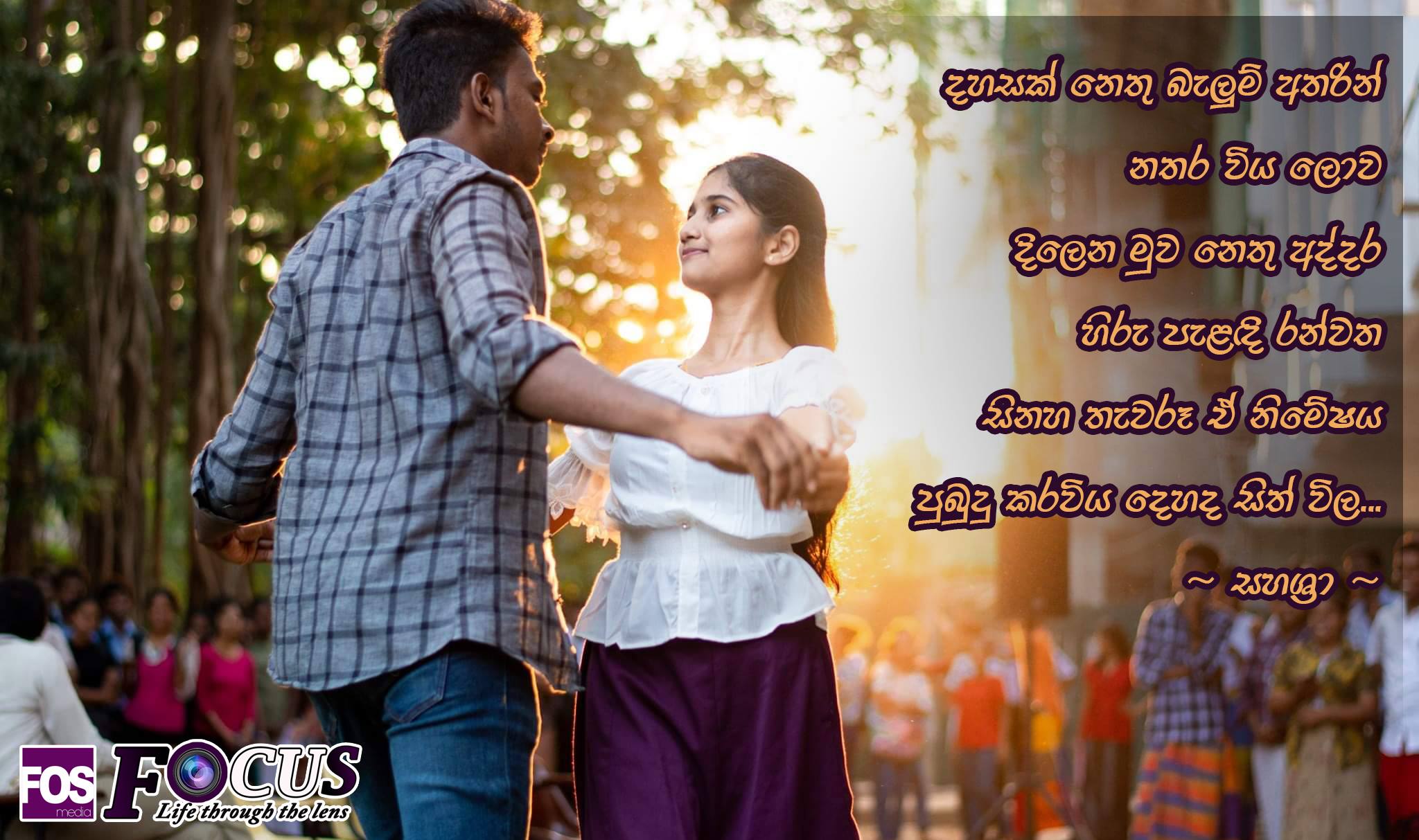 Why FOS Media?
Are you willing to learn Photography, Videography, Announcing, and Other related Media skills?
Are you keen on expressing ideas and sharing knowledge via Blogging?
Are you interested in working with people of different calibers?
Are you looking forward to engaging in various extra-curricular activities?
Copyright © 2022 FOS Media.